Welcome to Al Anderson's Athletic Solutions!
We have been your local provider of gym equipment, sports uniforms and apparel since 1955. Our dedicated 10 person team is always ready to assist you with everything from custom orders and same day shipping options. Not sure what you're looking for? No problem. Get in touch and one of our team members will work with you to get everything you need.
Get in Touch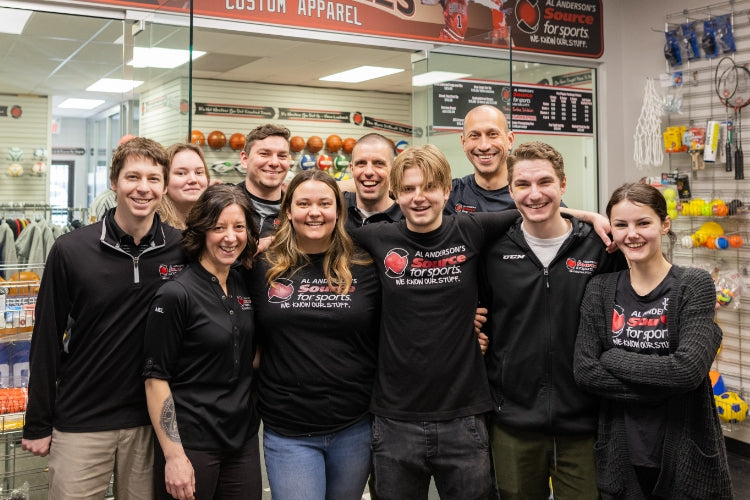 Programs We Offer
For Schools
We work with schools all across Saskatchewan to ensure they have the equipment and apparel  they need for their gyms and sport programs. Learn more about school pricing and how our system can make ordering easy!
Learn More
Memorabilia Program
Get great sports memorabilia for your next fundraiser. Our risk-free program offers a wide range of unique items for every sports fan!
See What's Available
Brands we Carry